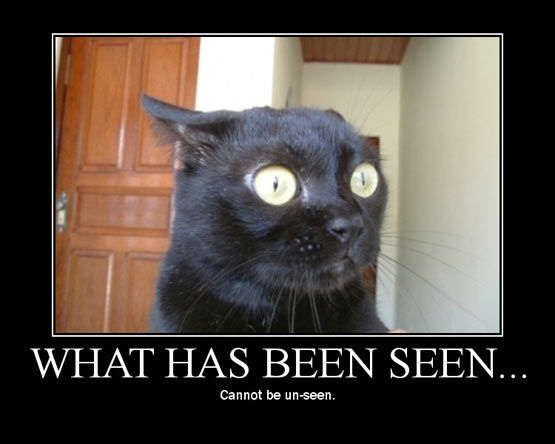 It was a lesson I should already have learned. I had learned it.
Many years ago, as a teenager growing up in Washington D.C., I worked a summer job at Reiter's Books on K Street. Reiter's was and remains one of the finest science & technology bookstores in the world. It was a great job, as long as I was allowed to avoid working the register (I was terrified of ringing up someone incorrectly) and avoid answering the phones (I was phone-phobic to a paralyzing degree).[1]  I did odd jobs like sweeping and taking out the trash, but mostly I unpacked books and shelved them. 
I loved shelving. The backs of these books gave me windows into whole worlds of knowledge that were unknown to me, that I could envision someday being a master of. I developed strong opinions about whole fields based on the covers of their textbooks. Advanced math, as represented by the classic yellow Springer-Verlag books, was serious, imposing, monolithic, and impenetrable. Computers were a muddle of garish covers and unlikely promises (learn C in 3 weeks!), but also contained a placid island of well-designed, nicely bound books that paired engravings of unusual animals with intriguing UNIX terms (sed! awk!). Those, I lingered over, though not as much as I lingered over the tall stacks of Edward Tufte books  (only three at that time) placed at the entrance to the store. The Tufte books I returned to again and again as I replenished the stacks, and could even occasionally understand.[2]
And then there was the back of the store, which was a whole different beast. It primarily served the George Washington University School of Medicine, and stocked most if not all of the core course material. There was never any question of my being interested in medicine, though I flipped through the textbooks as frequently as any other. I didn't like shelving that section, though, for two reasons:
Medical reference books are really, really heavy.
Illustrated textbooks of skin diseases.
This was in 1991 or so, before the World Wide Web. Full-color illustrations of horrifying medical conditions and procedures were not mere clicks away, as they are now. There were no trolls gleefully linking to eye-bleeding visual experiences in innocent disguise just for laughs. There was no reason to see a closeup of some terrifying pustule unless you were a medical professional, or actually had it on your body. Or you were shelving books in the medical section.
I'm not actually that squeamish, but I do remember vividly the experience of idly flipping open one of these books and wincing at what I saw. (And looking again, and wincing, and looking again … I was 16.)
So you would think I would have learned.
Fast-forward 20 years. I'm about to undergo a fairly minor outpatient surgical procedure. The surgeon tells me that the procedure is a fairly new one for this condition, but that his own experiences and some solid studies hadve confirmed its effectiveness. Now, everyone handles these sorts of things differently: some people might pepper the doctor with questions, others might just take his word for it, still others might get a second opinion. Me? I read the study.
I am emphatically not a medical professional, or anything like, but I have the basic "evaluate a study" skills that to some extend go across disciplines. Who were the authors, what was the method, how many subjects, does the conclusion seem to follow from the results, that sort of thing. I don't really expect to find anything when I do this, it's largely a way of both educating and reassuring myself. And as far as those things go, everything looked perfectly fine. But (I was to discover), studies covering surgical methods tend to include one extra thing I wasn't expecting.
Step-by-step pictures of the surgical operation itself.  
Close-ups. 
In vivid color.
I should already have learned.
[1] I got over the phone thing, eventually. The register thing too, somewhat
[2] An observer could have predicted my non-humanities academic path by noticing my early bookstore preferences: a brief foray into math, a longer but incomplete journey through computer science, a final landing in the world design.